Sticky Change was formed in 2004 by its founder members and Directors: Mary, Fiona and Pauline. Pauline is now enjoying a life of leisure whilst Mary and Fiona continue encouraging people to do it differently.
​
We chose the analogy of change as a journey across the seas deliberately, because of the inherent unpredictable nature of change. Planning for change can be a contradiction in itself, since change tends to be fluid and... the unexpected happens. Once you begin to change, a series of reactions are set off, positive and negative, just as, when you begin a sea journey, it is not always possible to chart a safe and smooth passage.
​
Research suggests that at least 70% of all change programmes fail... we work with our clients to ensure their change initiatives avoid being part of this costly statistic.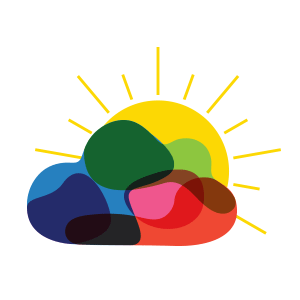 Getting our stripes
​
We are trained as coaches with the Academy of Executive Coaching and Ashridge Management College. We are trained and accredited in the following specific interventions:
Everything DiSC

5 Behaviours

Myers Briggs 1 and 2

Firo B

Team Management System

Neuroscience for Coaches

Emotional Intelligence

Insights Discovery Profile

British Psychological Society, levels A and B

Transactional Analysis

Neuro Linguistic Programming

The Thinking Environment

Lominger Competency framework and Voices 360

AQR Mental toughness
Gill Rudge
Gill is a consummate HR professional.
​
Well versed in the intricacies of Employment Law and HR policies, and puts these into practice in a refreshingly pragmatic way.
​
She has a passion for Performance Management - helping individuals reach their potential and supporting Line Managers to raise the performance of their teams and tackle poor performance.
​
Lively, enthusiastic and with an energetic approach to work and life, she enjoys long walks in the Welsh mountains and by the sea, rugby, travel and fresh air. Gill is a member of the British Psychological Society, the CIPD, and holds a MSc in Organisational Behaviour from Birkbeck, University of London.
Fiona Ryan
Fiona is that rare mix of creative thinker and hands-on 'doer'.

Her warmth, positivity and enthusiasm, combined with solid experience, enable her to engage at every level, to unravel the complex and manage the seemingly insurmountable; to consistently deliver client outcomes.