Sticky Change was formed in 2004 by its founder members and Directors: Mary, Fiona and Pauline. Pauline is now enjoying a life of leisure whilst Mary and Fiona continue encouraging people to do it differently.
​
We chose the analogy of change as a journey across the seas deliberately, because of the inherent unpredictable nature of change. Planning for change can be a contradiction in itself, since change tends to be fluid and... the unexpected happens. Once you begin to change, a series of reactions are set off, positive and negative, just as, when you begin a sea journey, it is not always possible to chart a safe and smooth passage.
​
Research suggests that at least 70% of all change programmes fail... we work with our clients to ensure their change initiatives avoid being part of this costly statistic.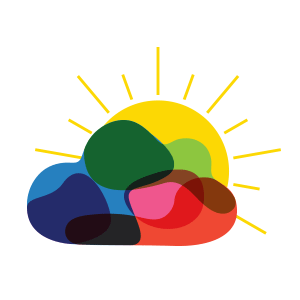 Getting our stripes
​
We are trained as coaches with the Academy of Executive Coaching and Ashridge Management College. We are trained and accredited in the following specific interventions:
Everything DiSC

5 Behaviours

Myers Briggs 1 and 2

Firo B

Team Management System

Neuroscience for Coaches

Emotional Intelligence

Insights Discovery Profile

British Psychological Society, levels A and B

Transactional Analysis

Neuro Linguistic Programming

The Thinking Environment

Lominger Competency framework and Voices 360

AQR Mental toughness
Beth Evans
Beth is the Sticky Change Personal Assistant on the Finance side of admin/PA duties
Beth takes on the finance, admin and PA duties for us at Sticky Change.
​
She takes on everything we ask her to do, and constantly pushes herself out of her comfort zone, to try new things, and always with a smile on her face. She is now focusing on keeping us and the books organised, liaising with our clients in terms of finance and SO much more. Life would be very stressful without Beth in our lives.

Clearly a superwoman, being a single parent, a mother of 5 and working for us!
On the rare occasions she gets time to herself, she enjoys walking, is a voracious reader and writes her own blog.
Sarah Hartwell-Crowe
Sarah is the Sticky Change Social Media Assistant
​
Sarah joined us in 2022 to take on our Social Media activities at Sticky Change.
​
Sarah is an experienced and energetic individual bringing to the table over 25 years of senior level admin experience, having worked within a range of large international organisations.
​
Sarah is focusing on social media and website maintenance.
​
She has an 8 year old daughter and husband, with whom she spends her free time, and they enjoy weekends away in their holiday home in Somerset. She has lived in France, Belgium and Australia, and is often planning her next overseas trips and enjoys trying out new cuisines and languages.
Gill Rudge
Gill is a consummate HR professional.
​
Well versed in the intricacies of Employment Law and HR policies, and puts these into practice in a refreshingly pragmatic way.
​
She has a passion for Performance Management - helping individuals reach their potential and supporting Line Managers to raise the performance of their teams and tackle poor performance.
​
Lively, enthusiastic and with an energetic approach to work and life, she enjoys long walks in the Welsh mountains and by the sea, rugby, travel and fresh air. Gill is a member of the British Psychological Society, the CIPD, and holds a MSc in Organisational Behaviour from Birkbeck, University of London.
Fiona Ry

an
Fiona is that rare mix of creative thinker and hands-on 'doer'.

Her warmth, positivity and enthusiasm, combined with solid experience, enable her to engage at every level, to unravel the complex and manage the seemingly insurmountable; to consistently deliver client outcomes.
Sarah Hopkins
Sarah is an experienced senior HR professional with 25 years of practical experience,
operating at Executive for 13 years.
She has developed and evolved people strategy including managing several business transformation programmes. She has a passion for culture change, colleague engagement and people development. Her particular areas of expertise include HR strategy development and implementation, leadership development, employee relations and communications.
Sarah has a degree in Business Management, a Masters in Human Resources Management and is a Chartered Fellow of the Chartered Institute of Personnel & Development. She has a Certificate in Executive Coaching & Mentoring from the University of South Wales.
Mum of two kids and two cats, Sarah enjoys holidays, hot baths, long walks and family movie nights.
​
Amanda Thomas
Amanda offers a straight-talking approach to effective communications. She specialises in Media Training, Confidence and Career Coaching along with personal brand advice. She is engaged by several national mentoring and coaching schemes and is the Head Coach of www.thehowpeople.com
​
A Welsh girl who has recently returned home to South Wales with her family including a very bouncy Sproodle, called Scout. She is a passionate people person who, in her previous life, was an International HR Director and NED. She has worked with some phenomenal entrepreneurs and complex organisations over 25 years and still enjoys a very decent martini with pals on a Friday night.Occasionally you can hear her singing.
Sue Gammons
Sue has a passion for coaching business leaders and teams to shift mindsets, unlock potential and enhance leadership capability. She's led award-winning diverse talent programmes and enjoys designing and delivering coaching programmes that enable participants to have transformative experiences and the organisation to address their business needs.
After 20+ years of leadership in the corporate world, Sue appreciates the challenges leaders face when working in complex, fast-paced organisations. She has an aptitude for working with people from different countries and cultures and enjoys helping leaders to find their authentic style of leadership. Sue's trained in Gestalt psychotherapy, Systemic Team Coaching, Vertical Development and has an MSc in Organisational Development.
Outside of work, she's an avid vegetable grower, lover of nature and walks in the country.